Cliveden

Hello
My name is Mr Cividino, and I am the Head of House for Cliveden House. As your HOH, am I responsible in making sure that your experience here at Ditton Park Academy is an enjoyable one. I look at how you evolve into your scholastic world. How you behave, how you access your learning and how interact with those around you. I enjoy doing this because it allows me to get to know who you are and who you will become in the future, you are an important part of this Academy, and I look forward to meeting each and every one of you.
This September, you entered a different world. You are walking into a school after a very different year. All of us, together as one, are doing our best, by doing our part, to navigate ourselves through this ever-changing world. We came out of working and learning from home, to working and learning in school, and guiding our way through what is has been unprecedented time. Everyone will be working together to ensure that this scholastic world you'll be walking into will allow you to flourish and grow, and I, as your HOH, will help you to learn that who your are will forever evolve, and the person you become is hinged on the things you do with in these walls and in the outside world.
I have done many things in my life, worn many different hats, and made many mistakes along the way, but I have learnt from each and every mistake I have made. So take solace in knowing that mistakes need to happen, so you can learn, thrive, and grow into the incredible person I know you are destined to become.
For now, I leave you with a quote form Charlie Mackesy:
The greatest illusion said the mole, is that life should be perfect.
See you in September,
Mr B Cividino - b.cividino@dittonparkacademy.co.uk
HOH - CLIVEDEN HOUSE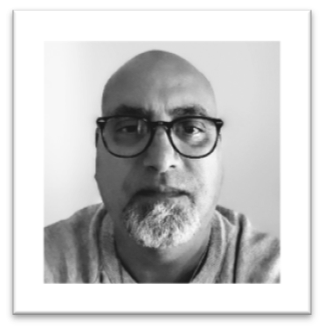 ---
Cliveden House AM Contact Information
| | | |
| --- | --- | --- |
| | AM | Email |
| C1 | Ms Ballard | b.ballard@dittonparkacademy.co.uk |
| C2 | Mr M Wade | m.wade@dittonparkacademy.co.uk |
| C3 | Ms O'Carroll | e.ocarroll@dittonparkacademy.co.uk |
| C4 | Mr Oboh | e.oboh@dittonparkacademy.co.uk |
| C5 | Ms Stroud | h.stroud@dittonparkacademy.co.uk |
| C6 | Mr G Sotiropoulos | g.sotiropoulos@dittonparkacademy.co.uk |
| C7 | Ms Grantham | e.grantham@dittonparkacademy.co.uk |
---
Student Leadership
PREFECTS
| | |
| --- | --- |
| Faryal Mir | Year 10 |
| Anisha Amir | Year 9 |
| Arezo Rajabi | Year 8 |
| Jayden Rull | Year 10 |
HOUSE CAPTAINS
| | |
| --- | --- |
| Samuel Mahmood | Year 7 |
| Ayaan Mahmood | Year 8 |
| Shuani Jain | Year 9 |
| Arjun Gill | Year 10 |
HOUSE CUP AMBASSADORS
| | |
| --- | --- |
| Musa Shirazi | Year7 |
| Aishani Burman | Year 10 |
| Naman Bhanot | Year 9 |
| Aarna Mohan | Year 8 |
STUDENT PARLIAMENT