Latest News
The Big Sleepout
On Friday 6th December 25 students decided to brave the weather and sleep homeless at Ditton Park Academy to raise awareness, money and warm clothing for Slough homeless charity SHOC (Slough Homeless Our Concern). This was the first time it was hosted at DPA and even bigger than the 10 students who took part last year.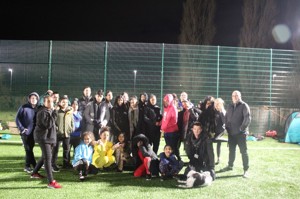 The event was enjoyable to see such a range of students getting on and enjoying time together and setting up their homes for the night. It was also eye opening when seeing/feeling the potential discomfort and life-threatening situation the homeless face every night. We felt a fraction of that in a safe environment, with a safety net of a warm indoors. Currently the school raised at least two sacks of warm winter clothing and over £100 donated on day.
A really big thank you to Mr Harvey, Mr Towersey and Mr Cividino for giving up their Friday night for the event.